A companion course to Chord Changing Fundamentals 1, this course helps get you started practicing with me! Put everything you learned in Part I into practice as we cover the 3 P's of chord changing: "Pushups", Pairs, and Progressions. By the end of this course, you'll have a blueprint for practicing all the essential chords and you'll be sounding like an advanced guitarist in no time!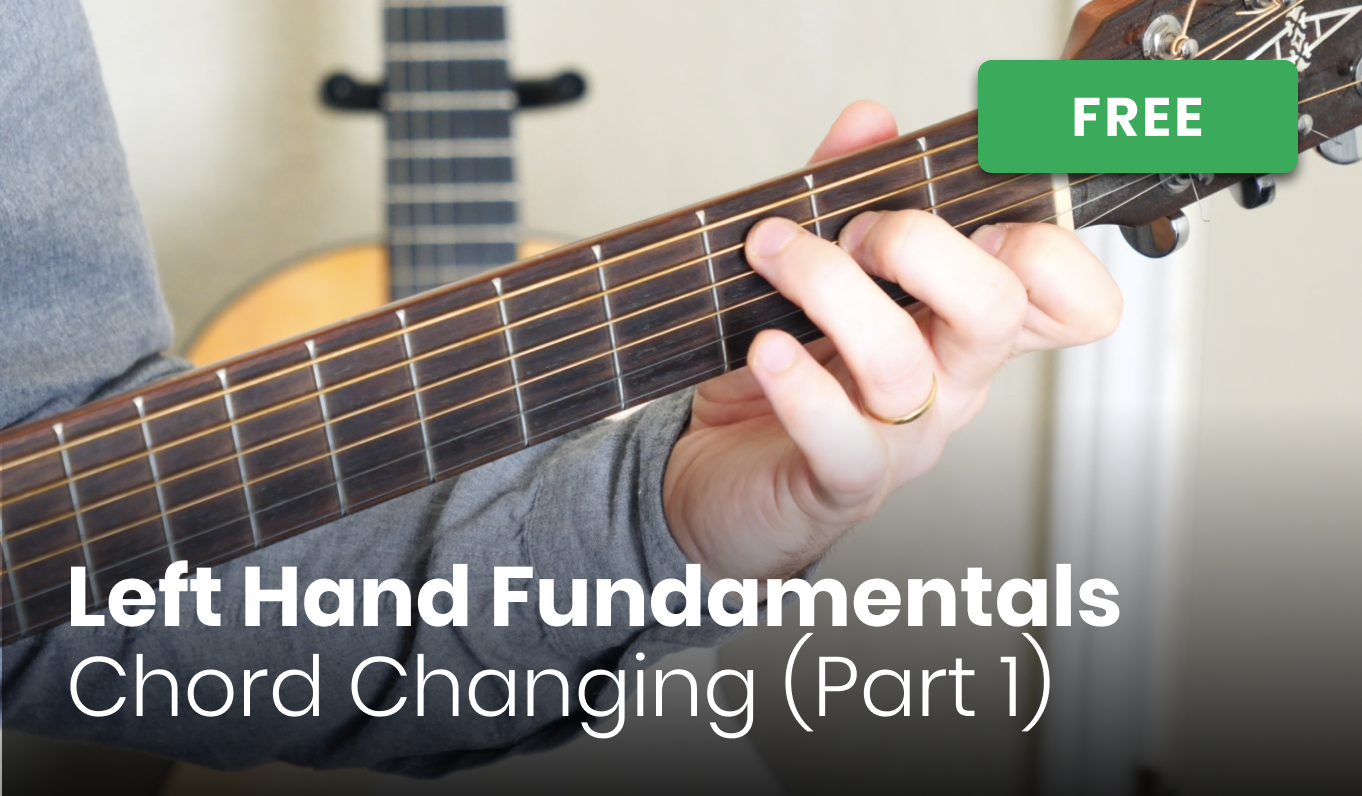 Left Hand Fundamentals - Chord Changing (Part 1)
Learn the do's and don'ts of changing chords in this info-packed free short course. Join me as I go over all the left hand mistakes self-taught guitarists make and show you a new way to move your hand using essential left hand movement principles.
Other Free Courses
Check out the other available courses and resources in my growing library!